Anna Gassers favourites
For a long time now Jacques Lemans and the Austrian snowboard world champion and Olympic champion, Anna Gasser, are a well-coordinated team. The watch company accompanied the exceptional athlete through her many successes and is always by her side. The close partnership between Jacques Lemans and Anna Gasser has been a success since day one. The Austrian watch company is always by Annas side, no matter if it's for press conferences, photo shootings or adventurous snowboard competitions.

To properly celebrate Anna Gassers birthday on August 16th Jacques Lemans collected all her favourite watch models. From fashion accessories for the wrist to elegant everyday life companions that never lose their shine, and athletic talents that are ready for any adventure – Anna Gassers Favourites are as diverse and unique as she is. Dive into the world of Anna Gasser and discover her Jacques Lemans favourites.

The fashion accessoires
One of her favourite collections is the unique Design Collection. These stylish women's watches amaze with their high-quality workmanship and unique designs. From breathtaking talismans, over colourful and versatile jewels, to watches that are inspired by the beauty of nature – The Design Collection turns every wristwatch into a unique masterpiece. For Anna, these watches are the perfect accessory.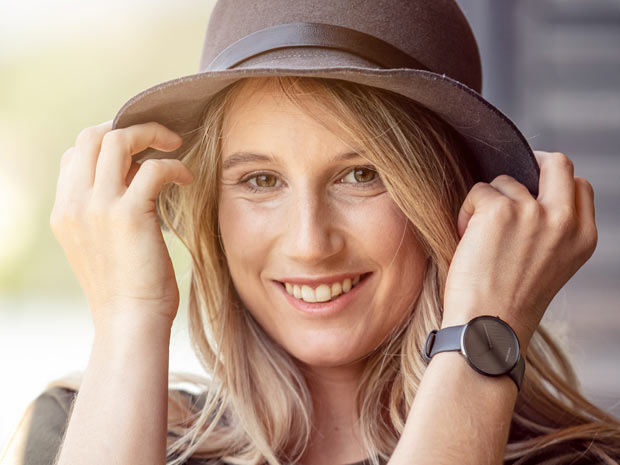 The elegant everyday life companions
The High-Tech Ceramic collection is another collection that Anna can simply not get enough of. Decades of experience and competence with High-Tech Ceramic transform these watches into something exceptional. Their design is refined with the unique material, that is multiple times stronger than steel. The high standard of this material guarantees eternal beauty and stability. This way you create unique women's watches for eternity. This way these robust jewels are perfect for the active sportsperson Anna Gasser. It doesn't matter what adventure you go through, these watches never lose their beautiful glow.
The athletic talents
Of course, the Sport Collection can not be missed when we talk about Anna Gasser's favourites! With these sport watches, Jacques Lemans sets new standards in design, technology and quality. The innovative materials and high-quality workmanship guarantee functionality even under the toughest conditions. The women's watches combine sportive design with timeless details. This unique combination makes them perfect for every occasion, no matter if it is an ordinary day or a snowboarding adventure.