Jacques Leman's autumn and winter shooting.
A few weeks ago, Jacques Lemans organized a shooting where the newest collections and trends were perfectly visualized. Our new autumn and winter favourites were photographed in a professional setting. From innovative novelties to stylish eye-catchers and environmentally friendly highlights – during this shooting, the newest styles were perfectly staged.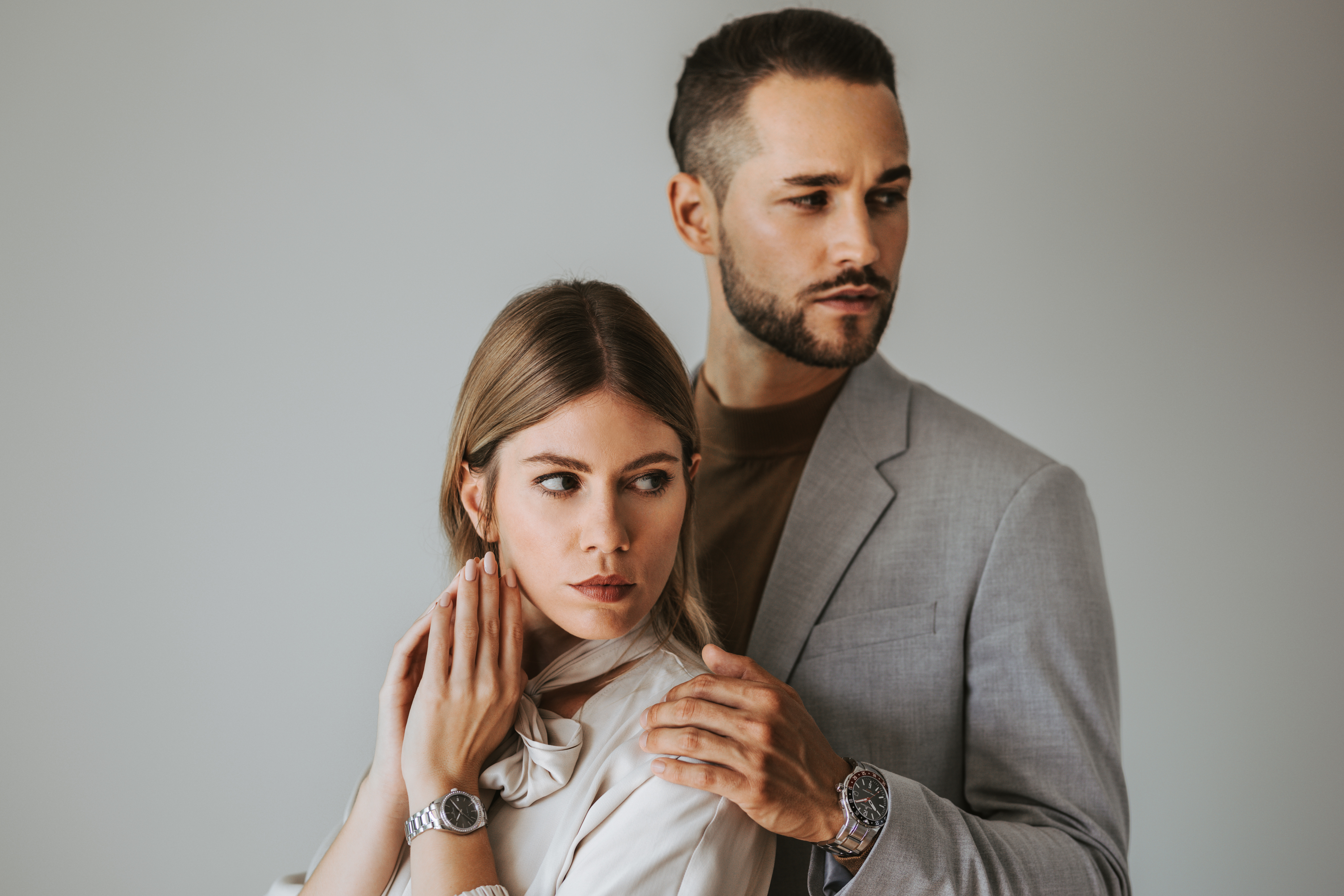 Innovation meets athletic designs.
The Hybromatic Collection convinces with its innovative technology. They combine the functionality of an automatic watch with the precision of a quartz watch. This way, the natural arm movement is enough to keep the remarkable watch moving. The storage elements guarantee a power reserve of 180 days. Besides the cool technical features, the watches are true visual highlights. The athletic and yet elegant designs of the watches turn the wrist of our model into a special eye-catcher. Discover the newHybromatic Collection from Jacques Lemans.
Fashionable highlights for the wrist.
The women watches of the Design Collection convince with their high quality and unique designs. An extraordinary Talisman on the dial turns these watches into beautiful jewels on the wrist. The combination of a subtle style and the flashy detail creates watches that are a striking eyecatcher and make our model glow. Dive into the amazing world of the Design Collection and find your Talisman for eternity.
Environmentally friendly highlights.
The watches of the Eco Power – Solar Collection could not be missed at the shooting. The extraordinary watches are a sustainable project from Jacques Lemans and convince with their modern designs. The watches use the energy of the sun as a resource-saving driving force and thus save on the use of environmentally harmful batteries. This way, every artificial and natural light is enough to charge the watches. Whether with wood, vegan apple leather or mother-of-pearl, every Eco Power – Solar watch is something truly unique. Discover the environmentally friendly Eco Power Collection from Jacques Lemans.